Commercial Kitchen Cleaning Wichita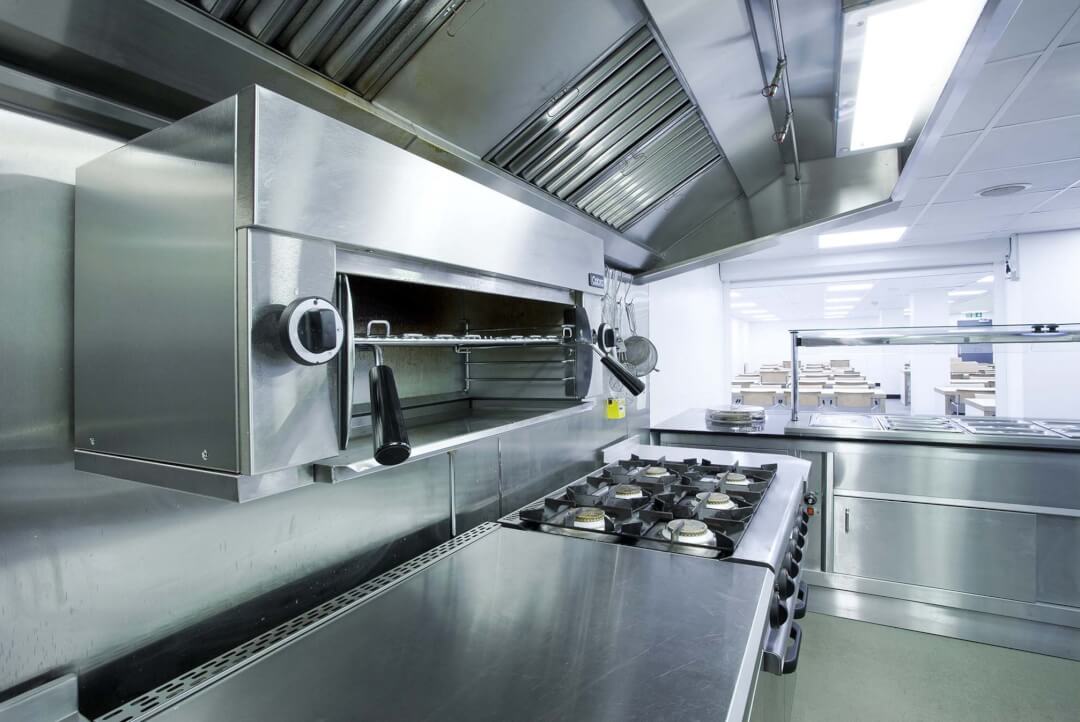 Commercial Kitchen Cleaning
Here at our company, Wichita Hood Cleaning, we work with dozens and dozens of different businesses. We've worked with restaurants, bars, cafes (in hospitals, schools, etc.), diners, fast food franchises, and commercial kitchens. Many of our clients that need their kitchen looking presentable are upscale and exclusive restaurants. These mostly consist of commercial kitchens for fine dining or basically any kitchen that requires extreme cleanliness in Wichita, KS.
Our team knows exactly what each type of business requires. We love to have consultations with our clients to best help get their areas clean. Image is everything in a commercial kitchen cleaning and we do our best to maintain and exceed your reputation. We always carry all commercial kitchen cleaning supplies and equipment to be ready for any job and when it comes to commercial kitchens, that requires a lot of focus on our end. Just like commercial kitchens need to keep their reputation, we'd like to keep our reputation as well. We like to keep our word and we haven't lost it yet. If your commercial kitchen needs a scrub down, you've considered the right place. If you want to learn more about our services, visit our ABOUT page.
Commercial kitchens are usually larger and more time consuming to keep clean. For that reason, we like to send a decent sized team to handle the job. Even though we like to complete jobs during the non-operating hours, we like to get in quickly and finish the job effectively. When we do our initial inspection, we spot any areas that really need some attention regarding equipment and parts. Commercial kitchens are usually cleaner than other types of kitchens we walkthrough, but that's because the standards are so much higher. When it comes down to inspections by the city, the inspectors are usually more strict as well, of course, they'll never tell you that. In Wichita County, there are only several commercial kitchens unlike bigger cities, however, we still want you to be the most presentable of them all. Also, if your business is located in the neighboring cities or towns, we operate a decent radius so we're most likely to drive out to you. These cities consist of Andover, Newton, Wellington, Harper, or any other city in near proximity. Trust us when we say it, we love meeting new business owners in the area.
Another thing, when you meet our team, you'll meet technicians with the best experience and knowledge with your kitchen equipment. It's tough being the top commercial kitchen cleaning business in Wichita, Kansas and we plan on keeping our status. When you're ready to move forward and have that initial inspection, you'll need to give us a call or fill out our form. We get back to you quickly in case nobody answers and we'll make sure to answer all questions and concerns. We won't let you down as a future client and we're grateful for you considering our professional team.
Our company is bonded, certified, licensed, and insured for commercial kitchen cleaning. Contact us today!